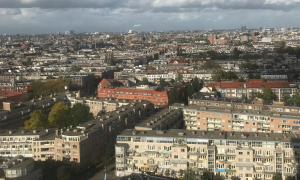 Dutch Pension Giants are Attempting to Develop a UN Sustainable Development Goal Investment AI Platform
Posted on 09/12/2019
---
APG Asset Management and PGGM are working together on creating an artificial intelligence (AI) investment platform that can identify potential "sustainable development investments" (SDIs). European pensions are being prodded to invest in companies that help contribute to the UN's Sustainable Development Goals (SDGs). This reward-based system of investing continues to gain ground as social factors become a larger part of the investment process for public funds.
This "AI" platform would hope to reveal how much the internal universe of 10,000 listed companies are contributing to the UN's SDGs. Both Dutch investor parties are working with Entis, a technology unit of APG, to develop factors and variables aimed at ranking and categorizing companies based on SDIs. APG and PGGM already released an SDG taxonomy in 2017 and moved to convert it into an SDI classification for individual listed companies. The Entis team was a carve out from a data analytics team at Deloitte.
APG is the manager of Stichting Pensioenfonds ABP's assets. ABP seeks to invest €58 billion to sustainable investments by 2020.
In 2017, PGGM and APG created a prototype of a blockchain-engineered pension administration system.