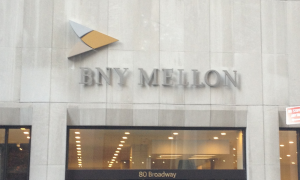 BNY Mellon's Insight Investments Secures Australian Zurich Mandate
Posted on 09/15/2019
---
The investment unit of Zurich Australia, part of Zurich Financial Services Australia Limited, has awarded a mandate to Insight Investment, one of BNY Mellon's investment boutiques. Taking the view that market volatility will not come to a halt anytime soon, Zurich Investment Managers has assigned an undisclosed sum to Insight Investment's Diversified Inflation Plus Fund.
With Zurich seeking to shield itself against prolonged and challenging market conditions, the fund was selected for its diversified strategies which includes its 40-year-old Managed Growth Fund. The fund targets returns while markets are volatile, and invests in assets with a linkage to inflation. According to Insight Investment, its total return component identifies sources of income which are less reliant on the wide-ranging direction of the markets.
"We selected the Insight Fund for our Managed Growth Fund as it focuses on diversification and downside protection using a robust, disciplined investment process," said Matthew Drennan, Zurich's Head of Savings and Investments in a press release.
Australian investors now make up A$ 2.6 billion of the total A$ 8.7 billion managed globally by Insight Investment in this strategy.
Insight Investment is part of BNY Mellon Investment Management, with over US$ 1.8 trillion under management. Neither party chose to reveal the amount of the investment allotted to Insight Investment.
Keywords: Zurich Insurance Group, Bank of New York Mellon Corporation.