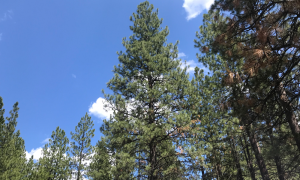 NBIM, APG, and PGGM Participate in Decarbonization Pathway Study for Institutional Real Estate
Posted on 09/16/2019
---
A group of Northern European institutional investors are spearheading a initiative for real estate investors and managers to assess, manage and mitigate climate risk and to develop climate scenario-based strategies. This research project is being conducted by the Austria-based Institute for Real Estate Economics (IIÖ). Supporting IIÖ's efforts in this endeavor include GRESB. Funding for this research is being provided by Norges Bank Investment Management (NBIM) – manager of Norway Government Pension Fund Global, PGGM, and APG Asset Management (oversees Stichting Pensioenfonds ABP). The Paris climate change agreement is a driver behind this research initiative.
According to the GRESB press release, "The initiative will develop 1.5 and 2-degree decarbonization pathways for real estate assets by applying global carbon budgets as identified by the Intergovernmental Panel on Climate Change (IPCC). Each pathway will extend to 2050 and be comprised of annual estimates of building-related carbon emissions and energy performance – expressed in kWh per m2/ft2 and CO2 per m2/ft2 respectively – aligned with the global warming goals as set out in the Paris agreement."
This study seeks to build upon the Carbon Risk Real Estate Monitor (CRREM) project, which funded by the European Commission.