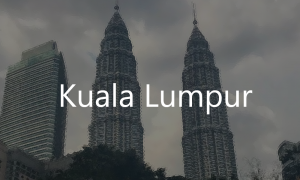 Eastspring Investments Makes Progress in Malaysia with Target Income Fund 8
Posted on 09/18/2019
---
Eastspring Investments, the US$ 216 billion Asian asset management business of Prudential plc, has raised US$ 122 million for its Target Income Fund 8, making it the largest closed-end bond fund in Malaysia. The fund was launched on July 15, 2019 by Eastspring Investments Berhad, the Malaysian business unit of Eastspring. Distributors of the fund included Eastspring's agents, Ambank, CIMB Bank, Philip Mutual, and Standard Chartered Bank. The fund launch comes on the back of Target Income Fund 7, which was launched in May 2019 and was distributed exclusively by Standard Chartered Bank. Eastspring Investments' open-end global bond fund, the Global Target Income Fund, is also the largest global bond fund in Malaysia.
"Given the current low interest rate environment, investors and distributors were attracted by the fund's 40 percent investment capital payback at the end of year three, and potential regular income distribution of between 4.7 to 5 percent per annum with lower volatility compared to equity funds," said Xavier Meyer, Head of Distribution, Eastspring.
Eastspring Investments has operated in Asia since 1994. Eastspring Investments Berhad is based in Kuala Lumpur and was started in 2000. Eastspring Investments Berhad managed 39.3 billion MYR (US$ 9.5 billion) at December 31, 2018.