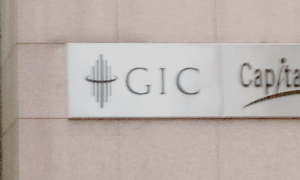 GIC Taps for the King of Beers in Hong Kong
Posted on 09/19/2019
---
Anheuser-Busch InBev NV, the largest brewery company in the world, is planning to generate as much as US$ 7.6 billion in a most unlikely place: Hong Kong. Singapore's GIC Private Limited is helping them do it, with a US$ 1 billion investment. Protests in Hong Kong have blocked streets, shut down the airport, and caused a rift with Chinese government officials. Nevertheless, the company (through its local subsidiary Budweiser Brewing Co.) is planning its listing for September 30, 2019. The initial target is US$ 4.35 billion to US$4.84 billion. However, Anheuser-Busch is leaving room for US$ 7.6 billion to be raised. Anheuser-Busch pulled out of an earlier plan to raise US$ 10 billion before, blaming the market, investors, and analyst estimates.
Anheuser-Busch anticipates growth in China and emerging markets, and has left behind its Australian operation. Japanese alcohol company Asahi took if off their hands for US$ 11.3 billion. Growth in international business is widely expected to come from emerging eastern markets. "We are even more of a growth company than two months ago, when we were first here," said local zone president Jan Craps. China, India, and Vietnam will be particular targets for expansion. Anheuser-Busch executives have a reason to be optimistic. With GIC's US$1 billion pledge, convincing others to join in will be easier. Anheuser-Busch headquarters are in Leuven, Belgium, and it owns over 500 well-known brands, including Budweiser, Beck's, Corona, Modelo, Stella Artois, Michelob, Busch, Kokanee, Shock Top, and Elysian.
Anheuser-Busch acknowledges that unrest in Hong Kong remains a concern. September 17th, 2019, marked the 100th day of protests in Hong Kong. Injuries and arrests have mounted, and protestors have already stormed the Legislative Council, and defaced the Chinese emblem. Traffic at the local airport was down by 850,000 passengers in August. On September 15, 2019, fighting was particularly intense. Police intervened to stop rival groups from further violence. Over 2,400 rounds of tear gas have been fired at protestors in the 100 day span. Over 500 rubber bullets have been fired. Organizers say as many as 2 million people have protested, while police put the number at under 350,000.