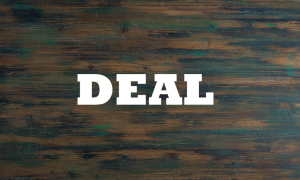 Markel Corp-Backed Rosemont Buys Stake in 1607 Capital Partners
Posted on 09/19/2019
---
Rosemont Investment Group, LLC signed a definitive agreement to acquire a minority equity interest in Richmond, Virginia-based 1607 Capital Partners, LLC. Formed in 2007, 1607 Capital Partners is a boutique investment management firm, specializing in closed-end funds, with approximately US$ 3.7 billion under management.
Rosemont Investment Group is a specialist investor focused exclusively on making investments in asset and wealth management companies, specifically minority positions in support of management buyouts, recapitalizations, ownership transitions, and selected start-ups. Rosemont is backed by capital partner Markel Corporation, a holding company for insurance, reinsurance, and investment operations around the world.
Advisors
Cozen O'Connor served as legal representative to Rosemont Investment Group, LLC and Goodwin Procter LLP served as legal representative to 1607 Capital Partners, LLC.
Backstory
1607 Capital Partners attributes its name to the year in which Richmond was first settled by Captains Christopher Newport and John Smith, 1607. Kirk Tattersall is a founding partner of 1607 Capital Partners. Prior to co-founding 1607, Tattersall was the Managing Director at Bulldog Advisors, responsible for the management and investment policies of a single family office.
Tattersall Advisory Group (TAG) was sold to First Union Bank in 1999. 1607 Capital Partners was formed from the closed-end fund specialists from TAG, partnering with Fred Tattersall and Kirk Tattersall. Fred Tattersall is the past Chairman of the University of Richmond's Spider Management Group, responsible for the University's multi-billion dollar endowment.