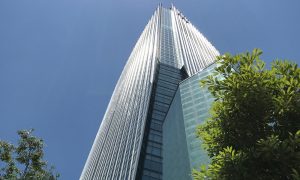 Japan GPIF Signs ESG Advisory Deal with Former Hermes IM Executives
Posted on 09/20/2019
---
Japan Government Pension Investment Fund (GPIF) signed an agreement with London-based Arkadiko Partners, a boutique advisory firm, to work on stewardship and ESG activities. Arkadiko Partners will provide advice on helping GPIF expand and develop its stewardship and ESG activities.
Colin Melvin is an owner of Arkadiko Partners. Until November 2016, Melvin was Global Head of Stewardship at Hermes Investment Management and between 2004 and January 2016 Chief Executive of Hermes EOS, the world's largest stewardship service, which he founded. Colin Melvin was formerly Head of Responsible Investment at Baillie Gifford.
ESG stands for environmental, social, and governance.