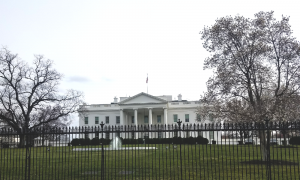 US Treasury Sanctions Iran's Central Bank and Sovereign Wealth Fund
Posted on 09/21/2019
---
Spurred by terrorism charges and Iran's attack against Saudi Arabia's oil infrastructure, the U.S. Department of Treasury, through the Office of Foreign Assets Control (OFAC), issued sanctions against Iran's central bank and National Development of Iran. In effect, all property and interests in property of these entities that are in the United States or in the possession or control of U.S. persons must be blocked and reported to OFAC. OFAC's regulations generally prohibit all dealings by U.S. persons or within (or transiting) the United States that involve any property or interests in property of blocked or designated persons.
The U.S. Treasury released a press release, "Today, the U.S. Department of the Treasury's Office of Foreign Assets Control (OFAC) took action against the Central Bank of Iran (CBI), the National Development Fund of Iran (NDF), and Etemad Tejarate Pars Co. under its counterterrorism authority, Executive Order (E.O.) 13224. Iran's Central Bank has provided billions of dollars to the Islamic Revolutionary Guards Corps (IRGC), its Qods Force (IRGC-QF) and its terrorist proxy, Hizballah. Iran's NDF, which is Iran's sovereign wealth fund and whose board of trustees include Iran's president, oil minister, and the governor of the Central Bank, has been a major source of foreign currency and funding for the IRGC-QF and Iran's Ministry of Defense and Armed Forces Logistics (MODAFL). Etemad Tejarate Pars, also designated today, is an Iran-based company that is used to conceal financial transfers for MODAFL's military purchases, including funds originating from the NDF."
Via "Remarks by President Trump and Prime Minister Morrison of Australia Before Bilateral Meeting" on September 20, 2019 at the Oval Office, 10:20 A.M. EDT.
//
PRESIDENT TRUMP: Okay? Thank you very much.
So we have a lot of things to talk about. We're talking trade. We're talking military. We've been great allies for a long time. There's no better partnership.
And we've developed, on a personal basis, a tremendous friendship, and that helps. That helps a lot. But we'll be meeting after this and having some very serious discussions about many things.
I do want to, if I may intercede for just a second: We have just sanctioned the Iranian National Bank. That is their central banking system. And it's going to be at the highest level of sanctions. So that just took place, and a couple of other things.
We have our Secretary of Treasury here, Steve Mnuchin. If you want to say just a word, Steve, before we begin.
SECRETARY MNUCHIN: Mr. President, as you instructed me, we are continuing the maximum pressure campaign. This is the last remaining source of funds. So both the Central Bank of Iran, as well as the National Development Fund, which is their sovereign wealth fund, will be cut off from our banking system. So this will mean no more funds going to the IRGC or to fund terror. And this is on top of our oil sanctions and our financial institution sanctions.
Thank you, Mr. President.
//
Keywords: Central Bank of Iran, United States Department of the Treasury, National Development Fund of Iran (NDFI).