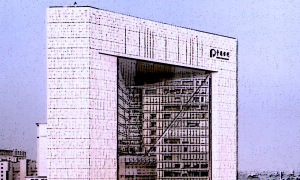 CIC Overseas Portfolio Faced a 2.35% Loss in 2018
Posted on 09/21/2019
---
China Investment Corporation (CIC) experienced a tough year for its overseas investment portfolio in 2018. The CIC reported a loss of 2.38% on its overseas investments portfolio in 2018, versus a gain of 17.5% in 2017.
In the annual report, CIC's chairman, stated, "The global economic and financial landscape in the past year became increasingly grim and complicated. Given the wild swings of the global capital market and increased volatility of risk assets, major stock markets suffered their worst year in ten years. MSCI World Index calculated in US dollars lost 9.4%. The overseas investment environment was increasingly exacting, as regulators tightened policies and investors competed fiercely for quality assets. For international institutional investors such as CIC, 2018 was a rough year."
In 2018, the CIC continues on building out its bilateral fund strategy. Furthermore, CIC increased exposure to private equity funds, private credit funds, and pursued additional co-investments in 2018. By the end of 2018, the CIC's alternative assets and direct investments accounted for more than 40% of its total overseas portfolio.