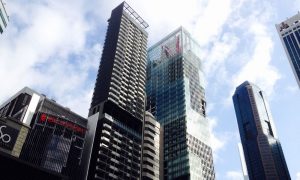 Eastspring Restructures Investment Department as Chief Investment Officer Departs
Posted on 09/25/2019
---
Eastspring Investments, the Asian asset management business of Prudential plc, is restructuring its investment department. Eastspring Investments also confirmed that Chief Investment Officer, Virginie Maisonneuve has left the firm to pursue other opportunities.
Maisonneuve joined Eastspring Investments as Chief Investment Officer in January 2017. She was responsible for the management and investment performance of all investment capabilities as well as the dealing function and the client portfolio management team. Before working at Eastspring Investments, Maisonneuve was hired by Pacific Investment Management Company, LLC (PIMCO) in January 2014 to be Managing Director, Global Head of Equities and Portfolio Manager.
In the wake of the CIO departure, the firm is to introduce two investment focused teams, an investment solutions and an investment fund strategies team a company spokeswoman has confirmed. Ooi Boon Peng will take on the role of Head of investment fund strategies, in addition to his current role as Eastspring Singapore and Hong Kong CEO. Kelvin Blacklock, currently the Chief Investment Officer, global asset solutions, has been appointed Head of Investment Solutions.
"A strategic review of our investment team was undertaken to ensure we have the right structure in place to capitalise on current and future market opportunities, and to reinforce our commitment to all our clients," said Wai-Kwong Seck, Chief Executive of Eastspring.
Commenting on the exit of Maisonneuve, Seck said, "During her tenure at Eastspring Virginie has helped strengthen and diversify our investment capabilities. I would like to thank Virginie for her contribution to the firm and wish her well in her future endeavours."