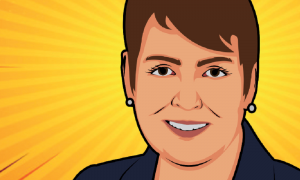 Alaska Future Fund Gets Life
Posted on 10/03/2019
---
The Alaska Future Fund (AFF) has been launched. It is a joint venture of The Alaska Permanent Fund Corporation, the US$ 66 billion state owned corporation heading the Alaska Permanent Fund, and Barings, a US$ 325 billion financial services company. Barings is owned by Massachusetts Mutual Life Insurance Company. The AFF will have a capitalization of US$ 100 million. Its purpose is to seek out funds, businesses, and other projects that will contribute to the state's economy. Resources, real estate, infrastructure, and commodities are likely interests of the fund. This represents another sizeable investment into alternative strategies by a major financial enterprise. Mina Pacheco Nazemi, Managing Director at Barings Alternative Investments, is looking for strong returns on the project: "With the launch of the Alaska Future Fund, Barings is seeking investment opportunities that will benefit Alaska's development and generate strong market-based investment returns."
Anthony Sciacca, Head of Barings Alternative Investments, sees the fund serving a vital need that is not currently being met in the marketplace: "The Alaska Future Fund addresses a pressing need faced by many institutional investors and communities seeking access to unique infrastructure and real assets projects, and aims to help catalyze growth in Alaska's local market." Angela Rodell, CEO of The Alaska Permanent Fund, also emphasizes the win-win nature of the deal: "We are excited to get this program underway and look forward to working with Barings to achieve competitive, market-based investment returns and capture investment potential right here in Alaska." Rodell has previously expressed her support for opportunity zones that create incentives to build infrastructure in economically depressed areas.
The Alaska Permanent Fund Corporation has been in operation since 1980, and was formed as an independent state entity. It is assigned the duty of managing the assets of the Alaska Permanent Fund in a way that benefits all Alaskans. The Alaska Permanent Fund has been in operation since 1976 as a public trust and sovereign wealth fund. It was founded to ensure that oil and mineral revenues were converted into renewable sources of economic growth.
Keyword: Barings LLC.