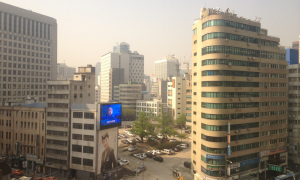 Carlyle Makes Major Effort to Win Business in Korea
Posted on 10/04/2019
---
Global investment firm The Carlyle Group has snapped up the services of the former head of Mergers & Acquisitions in Asia ex-Japan of Goldman Sachs.
John Kim
The Washington, D.C.- based firm announced that John Kim will join them as a managing director of the Asia Buyout Team in March 2020. Kim will also lead Carlyle's investment activities in South Korea. John Kim joins from Goldman Sachs where he served as head of Mergers & Acquisitions in Asia ex-Japan. He was previously the bank's co-country head of Korea and head of Investment Banking in Korea and joined the firm in 2000 as an executive director for Corporate Finance in Seoul.
Deal Front
Carlyle sees compelling opportunities in South Korea driven by restructurings within the corporate sector, multinational corporations, and chaebols looking to divest non-core businesses, and generational changes. Among the firm's most recent transactions in Korea has been its investment in ADT Caps, Korea's second largest security services provider, and Yakjin Trading Corporation, a major Korean apparel manufacturer. Other notable Asian deals completed in 2019 saw Carlyle acquire a 9% stake in SBI Life Insurance, a private life insurance company and the life insurance subsidiary of the State Bank of India, and the firm procured a 10% stake in Luolai Lifestyle Technology, a home textile company in China.
Limited Partners
Carlyle reported US$223 billion of assets under management as of June 30, 2019.
Carlyle Group has been raising both private equity and credit funds from limited partners in South Korea. Carlyle lured Korean pension funds, retirement savings funds, banks, and insurance companies into Carlyle Credit Opportunities Fund.