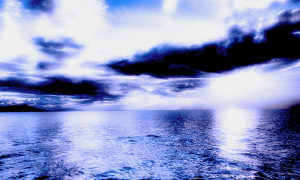 Reyl Group Forms New Impact Investment Asset Manager
Posted on 10/06/2019
---
The Geneva-based independent banking group The Reyl Group formed an independent asset management affiliate exclusively devoted to social and environmental impact investing. To be known as Asteria Investment Managers, the new firm will offer institutional investors access to a wide range of asset classes – thematic listed equities, sustainable bonds, alternatives, private debt, and private equity – sharing a dual goal of financial returns and positive impact. Asteria also plans to carry out one or more acquisitions to enhance its offering.
The new fund unit's management team will include five seasoned professionals. Reporting to CEO Katia Coudray, the investment team will consist of three experienced specialists: Guido Bolliger, head of investments; Natacha Guerdat, head of research; and Fabio Sofia, head of fixed income and private debt strategies. Sales and overall commercial development will be ensured by Francesco Genovese. As a board member of GAM Holding AG, Katia Coudray is the former CEO of Syz Asset Management, a position she held from 2015 to 2018. Prior to that, she was Head of Investment and Head of Product Development at Syz Group. According to the latest figures available, the Reyl Group has about CHF 15 billion in assets under management. Dominique Reyl established Compagnie Financière d'Etudes et de Gestion (CFEG), a portfolio management company in Geneva in 1973. In January 1988, CFEG's activities were transferred into Reyl & Cie.
Sustainable investing has grown rapidly in the past decade, increasingly being adopted by institutional investors. Sovereign wealth funds have signaled a willingness to partake in impact investing, but more of these investors remained guided on commercial returns, unless mandated otherwise.
Temasek Trust
To address this, Temasek Trust, the philanthropic arm of Singapore's Temasek Holdings, recently established ABC World Asia, a new private equity platform focusing on impact investing in Southeast Asia, South Asia, and China. Headquartered in Singapore, the platform will target investments in themes such as financial and digital inclusion, better health and education, climate and water solutions, sustainable food and agriculture, and smart and liveable cities.
Keywords: Reyl & Cie Holding SA.