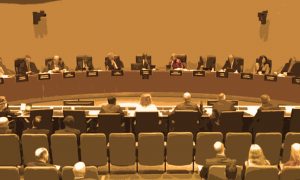 CalPERS Board President Henry Jones Defeats JJ Jelincic in Heated Race
Posted on 10/07/2019
---
CalPERS Board President Henry Jones defeated former CalPERS board member and investment officer J.J. Jelincic (Joseph John Jelincic Jr.) in a race that was 66% to 34% for Jelincic, according to CalPERS data. About 116,000 of the roughly 600,000 CalPERS retirees in the state voted. Jelincic served on the CalPERS board for 8 years and spent 33 years working for the pension system. Henry Jones is a retired Los Angeles school system chief financial officer.
The election was conducted from August 30, 2019 to September 30, 2019 by phone, email, and mail.
Jones will start his new 4-year term, effective January 16, 2020.
According to California campaign finance records, Jones spent roughly US$ 442,000 to retain his seat with support from labor unions and another US$ 50,000 in other contributions, while Jelincic raised approximately US$ 45,000. Jones was backed by SEIU Local 1000, the California Correctional Peace Officers Association, California Professional Firefighters, and other SEIU branches. Jelincic had endorsements from the Retired Public Employees' Association and California State Retirees.