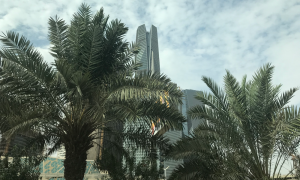 Russian Direct Investment Fund Opens First Overseas Office in Saudi Arabia
Posted on 10/08/2019
---
The Russian Direct Investment Fund (RDIF) opened its first foreign office in the Kingdom of Saudi Arabia. The branch office will conduct its activities based on ongoing agreements and platforms with partners from Saudi Arabia. The Russia-Saudi Investment Fund was created by RDIF and Saudi Arabia's Public Investment Fund (PIF) to pursue joint investments in attractive projects.
Furthermore, RDIF and PIF also actively cooperate within the Platform for Russian-Saudi Energy Investment (established together with the state-owned oil company Saudi Aramco) and the US$ 1 billion Russian-Saudi platform for investments in the technology sector.
RDIF revealed that Saudi Aramco and itself are viewing possible projects in the oil services sector with a total investment value of over US$ 1 billion, as well as in oil and gas conversion projects worth over US$ 2 billion.