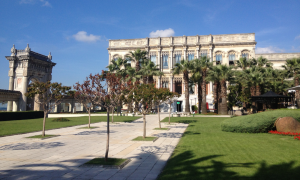 U.S. Government Threatens Turkey with Sanctions over NE Syrian Incursion
Posted on 10/11/2019
---
The United States pulled out a small military contingent in Northeastern Syria. Moments after this news, the Turkish government started bombing targets on the border of Northeastern Syria. Turkey has been flooded with Syrian refugees since the onset of the Syrian civil war and has a been battling Kurdish independence groups within its own borders for a very long time.
U.S. President Donald J. Trump plans to sign an Executive Order (EO) to dissuade Turkey from any further offensive military action in northeast Syria, including but not limited to indiscriminate targeting of civilians, targeting of civilian infrastructure, targeting of ethnic or religious minorities, or targeting or other actions that undermine the continued counterterrorism activities of the Syrian Democratic Forces. There are also prisons and jails holding Islamic state (ISIS) fighters and the U.S. government does not want Turkey contributing the escape of these fighters.
The U.S. Department of Treasury could initiate sanctions on select individuals and entities of the Turkish government involved in human rights abuses or actions leading to the further deterioration of peace, security, and stability in northeastern Syria. The Treasury could also impose secondary sanctions on those engaging in knowing and significant transactions with designated individuals and entities of the Government of Turkey. Some of these targets could include the Turkey Wealth Fund, as it remains under the Turkish executive leadership.
In a press release, U.S. Treasury Secretary Steven T. Mnuchin, "At the direction of President Trump we will be targeting specific Turkish individuals or departments as needed."
He added, "This is a notice to banks and other parties to be on notice of potential actions."
Keywords: United States Department of the Treasury.