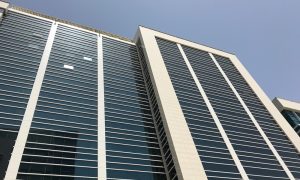 GROWING: Mubadala Capital Expands Senior Leadership Team in Europe
Posted on 10/12/2019
---
Mubadala Capital, the investment unit of Abu Dhabi-based Mubadala Investment Company, boosted its European operations by expanding its London-based Europe venture capital team with veteran hires. Mubadala hired Frederic Lardieg and James Peck to join a team to oversee Mubadala Capital's ventures business in Europe. This venture unit oversees a 400 million EUR fund that targets startups and founders across Europe. The venture team also oversees a fund-of-funds program to find high-performing venture capital funds and seed emerging fund managers. In addition, Mubadala Capital hired Mark Tluszcz, who will serve as a senior advisor to the business, providing strategic counsel. Mark Tluszcz is the CEO and Co-Founder of Mangrove Capital Partners. Mark Tluszcz is the Chairman of Wix, a website development platform. Wix is trading on the NASDAQ.
Prior to joining Mubadala, Frederic Lardieg was a partner at Octopus Ventures. James Peck managed two international marketplace businesses before joining Richard Branson's family office to help develop the Virgin portfolio.
Mubadala is competing for investments in the venture space in both Europe and the United States. Mubadala committed US$ 15 billion to the SoftBank Vision Fund, which is managed by SoftBank Group Corporation.