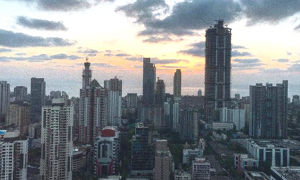 Indian Promotion Agencies Select DP World to Form Log-X
Posted on 10/13/2019
---
Invest India, Kerala Start-Up Mission and Startup Reseau, have partnered with DP World to form a platform to find and invest in logistics-focused technology start-ups in India. This platform is being called Log-X accelerator programme. The Log-X programme is targeted at entrepreneurs in the logistics and other similar sectors. The gameplan includes Log-X taking board seats on up to ten startups, selected through the Startup India portal. These startups will be mentored by executives from DP World.
Key Platform Players
Invest India is the national investment promotion and facilitation agency of the Indian federal government.
Kerala Start-Up Mission is the nodal agency of the state government, whose mission is to spread the spirit of innovation and entrepreneurship in Kerala. Startup Réseau is the accelerator partner of this Kerala agency.
In January 2019, DP World partnered with India's National Investment and Infrastructure Fund (NIIF) to construct an investment platform to invest up to US$ 3 billion in ports, terminals, transportation, and logistics businesses in India.