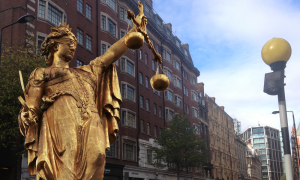 IMF Bentham Limited Brings Omni Bridgeway into its Litigation Funding Empire
Posted on 10/15/2019
---
Sydney-based IMF Bentham Limited (IMF Bentham), a litigation and disputes funder, disclosed that it is purchasing 100% of the issued capital of Omni Bridgeway Holdings BV (Omni Bridgeway). Omni Bridgeway was founded in the Netherlands in 1986. On completion of the deal, IMF Bentham will acquire all of Omni Bridgeway's investment and business activities. The minimum transaction value amounts to approximately €55 million, which may further increase contingent on future business development. This transaction amount could grow to €87.5 million upon certain milestones.
There are six individual shareholders selling their combined 100% position in Omni Bridgeway Holdings.
Connected Powerhouse
At fiscal year 2018, Omni Bridgeway had €34 million of capitalized investments in its claims portfolio and over €2.5 billion of claim value under management. Omni Bridgeway is known by professionals in the field, especially in cross-border enforcement against sovereign governments. In 2016, Omni Bridgeway established a joint investment fund with €150 million of committed capital with Aegon Levensverzekering NV, a member of the Aegon Group. The Omni Bridgeway group includes ROLAND ProzessFinanz AG, a German litigation funder which became part of Omni Bridgeway in 2017, as well as Omni Bridgeway's joint venture with the International Finance Corporation (IFC). Disclosed in November 2018, Omni Bridgeway's joint venture with the IFC consisted of a US$ 100 million dedicated fund and Dubai-based expertise center aimed at assisting banks with the funding and managing the enforcement of non-performing loans and related disputes in the Middle East Africa region. The IFC has a minority stake in the regional expertise center. The IFC project called MENA DARP is part of its US$ 5 billion global Distressed Asset Recovery Program (DARP) and aims to assist loans over US$ 2 million. MENA DARP actively initially focuses on: Pakistan, Egypt, Morocco, Tunisia, Turkey, Greece, and Lebanon.
Wieger Wielinga, a Managing Partner at Omni Bridgeway participated in activities such as being a court appointed receiver and advisor to the World Bank, the International Finance Corporation and international banks.
Andrew Saker, Managing Director and Chief Executive Officer of IMF Bentham, said in a press release, "While the transaction involves IMF Bentham buying Omni Bridgeway's business, it is a merger of equals."
IMF Bentham is funding the deal via a fully-underwritten institutional placement targeting to raise around A$ 139 million (before costs), through issuing up to 40.6 million new shares. IMF Bentham will continue to be listed on the Australian Securities Exchange. The combined group will assume one global name pending a rebrand projected for completion by June 30, 2020.