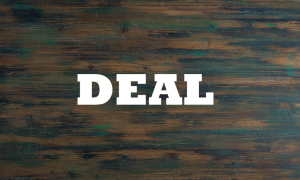 Tikehau Capital and Bpifrance Finance More Capital into ADDEV Materials
Posted on 10/18/2019
---
Tikehau Capital, through its pan-European growth equity fund, minority investors, and Bpifrance reinvested €33 million in ADDEV Materials. The capital is being used to finance ADDEV Materials' acquisition of U.S. companies Andpak and Zip-Chem.
The capital increase is in line with the first investment of €38 million made by Tikehau Capital and Bpifrance and minority investors in April 2018.
With operations largely based in Europe and North America, ADDEV Materials is an industrial company specializing in the conversion and custom cutting of high-performance materials. Zip-Chem is a developer and manufacturer of surface preparation, anti-corrosion, lubricants, and cleaning products. Andpak is a company specializing in the packaging of chemicals products for aeronautics industry.
Tikehau Capital is an asset management and investment group with €23.4 billion of assets under management as at June 30, 2019. Bpifrance is the French national investment bank.