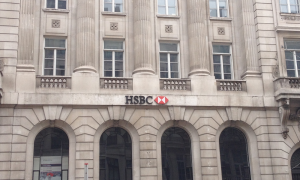 HSBC Scores Big Mandate with First State Super
Posted on 10/20/2019
---
HSBC Global Asset Management, the investment management business of the HSBC Group, and Sydney-based First State Super, one of the largest superannuation funds in Australia, have entered into a global equities partnership. This major smart beta mandate win is proving well for HSBC's asset management unit. The terms of the arrangement between HSBC and First State include knowledge sharing components.
The new collaboration will see HSBC Global Asset Management manage First State's initial investment of A$ 500 million within a global multi-factor mandate, as well as providing research and modelling support to First State's internal investment team. The partnership will see a clear separation between the investment mandate and research and development (R&D) support. Whilst run in parallel, each service will maintain independence to enable First State's internal team to receive R&D support in building their own capability in addition to HSBC Global Asset Management meeting the stated mandate objectives.
"Having successfully developed an internal systematic investment capability in Australian shares in recent years, we are now focused on building out this platform to manage part of our international shares," said Ross Barry, Head of Systematic and Impact Investing at First State Super.
Global investment manager HSBC Global Asset Management currently has US$500 billion under management, while with A$ 100 billion in assets First State is one of Australia's largest industry funds providing superannuation, advice, and retirement solutions.
Passive Fixed Income
On another note, HSBC Global Asset Management has launched the HSBC Global Emerging Market Government Bond Fixed Index Fund, enabling investors access to diversified emerging market global debt denominated in U.S. dollars. The passive fixed income team currently manages approximately US$ 6.9 billion of assets in different strategies.
Keywords: HSBC Holdings plc.