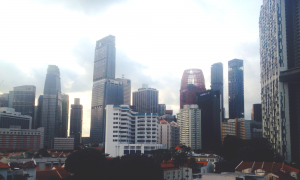 Temasek Holdings Makes Offer to Gain Majority Control for Keppel Corporation
Posted on 10/21/2019
---
Amid turbulence in the shipping industry, Singapore's Temasek Holdings, through its wholly-owned subsidiary Kyanite Investment Holdings, made an effort to buy control in Keppel Corporation in a S$ 4.08 billion deal. The offer is for Temasek to control 51% Keppel Corporation, scooping up a 30.55% stake. At the moment, Temasek Holdings owns 20.45% of Keppel Corporation. If the offer is accepted, Temasek disclosed that it does not have plans to privatize or delist Keppel from the Singapore Exchange. Temasek is offering S$ 7.35 in cash for each Keppel share, which is around a 25.86% premium over prices from October 18th.
In a statement by Temasek International's president Tan Chong Lee, "The partial offer reflects our view that there is inherent long term value in Keppel's businesses, notwithstanding the challenges presented by the current business and economic outlook."
Advisor
Morgan Stanley is the sole financier adviser to Temasek for the offer.