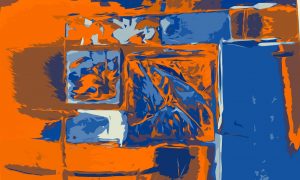 Amid Austerity and Protests, Banque du Liban Requests that Lenders Pay up Over $3 Billion
Posted on 10/21/2019
---
Divided on sectarian lines, Lebanon is a heavily indebted country and is occasionally mired in protests and varying levels of political violence. Banque du Liban, also known as the Central Bank of Lebanon, will cut US$ 2.9 billion from the country's local currency interest payments. In addition, the Lebanese government is planning to impose a 2% one-time tax on banks' revenue in 2019, which the government estimates would bring in around 600 billion Lebanese pounds.
These measures are being enacted by the Lebanese government to reduce the fiscal budget deficit entirely in 2020.
Massive protests have spread across Lebanon for days, including at central Beirut's Riyadh al-Solh Square. Protestors are angry about proposed new taxes in the wake of austerity measures to shore up the country's budget deficit and appease foreign creditors. Some of the new taxes included a US$ 0.20 per call tax levy on WhatsApp calls, a service of Facebook. Eventually, the Lebanese government reversed its position on taxing WhatsApp calls. The protestors changed their tune and now seek better living conditions and promises to end government corruption. Some of the protestors wore black hoods and set tires on fire, while some vandalized storefronts in Beirut.