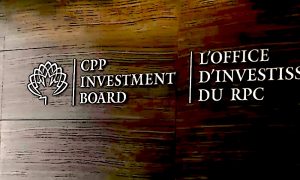 CPPIB Provides Security Facility for Aligned Energy
Posted on 10/28/2019
---
Dallas-based Aligned Data Centers, LLC, which is doing business as Aligned Energy, is a data center provider offering colocation and build-to-scale solutions for cloud, enterprise, and managed service providers. On October 22, 2019, Aligned Energy completed a US$ 495 million secured credit facility with investors including Goldman Sachs Bank USA, CPPIB Credit Investments Inc. (CPPIB Credit), a subsidiary of the Canada Pension Plan Investment Board, and a global investment management corporation. Aligned Energy was formed in 2015 and is led by Andrew Schaap, a veteran of Digital Realty.
Macquarie Infrastructure Partners (MIRA) and BlueMountain Capital Management are investors in Aligned Energy. MIRA owns, operates, and invests in a portfolio of infrastructure businesses. MIRA invested in Aligned Energy in April 2018.
Advisors
Dechert LLP served as legal counsel to Goldman Sachs USA and Arnold & Porter represented CPPIB Credit on the financial transaction, while Cooley LLP represented Aligned Energy.