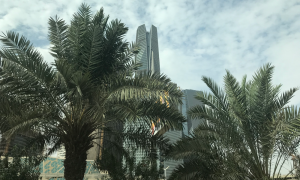 Regional Media Reports Saudi Aramco Ignites IPO Engine Targeting IPO Before End of 2019
Posted on 10/29/2019
---
The anticipation of Saudi Aramco's initial public offering (IPO) dominated headlines and conversations at the start of the Future Investment Initiative (FII) conference in Riyadh. Saudi Aramco and bankers have been courting investors globally, garnering interest from cornerstone investors. Yasir Othman Al-Rumayyan, Governor of Saudi Arabia's Public Investment Fund (PIF) and the Chairman of Saudi Aramco, told the media during the event that Saudi Aramco will soon have more shareholders from institutional investors. The FII event attracted a large contingency of institutional investors, such as sovereign funds, asset managers, global banks, and pensions. Ray Dalio from Bridgewater Associates and Larry Fink of BlackRock were notable asset management leaders in attendance. Both of these institutions are also major investors in fixed income and equity assets.
The Russian Direct Investment Fund (RDIF) is in talks with institutions within Russia, including Russian pensions to participate in the Saudi Aramco IPO. There is also interest in the Russia-China fund, which is partially funded by the China Investment Corporation (CIC). Reuters reported at FII that Kuwait Investment Authority Managing Director Farouk Bastaki said that Saudi Aramco or its advisers has not approached the SWF yet to invest in the IPO. Bastaki told media that the KIA will look at the IPO like any other investment on the sidelines at FII.
Al-Arabiya news reported via banking sources that shares of Saudi Aramco will start trading on the Saudi stock exchange (Tadawul) on December 11, 2019. Saudi Aramco is looking to float around a 1% to 2% stake in the national oil company.
Some people are speculating that the recent drop in Saudi equities in the market are in anticipation of a major share sale by Saudi Aramco.