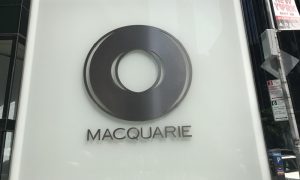 Some Global Banks Start Retrenching for 2020
Posted on 10/29/2019
---
Here are some recent highlights in the financial and asset management industries when it comes to jobs and business operation reductions.
Asia
Charles Schwab, a discount U.S. stock brokerage, is closing operations in Singapore. This is expected to occur by the end of 2019.
Macquarie Group is reducing its cash equities business in most parts of the Asia-Pacific region. Macquarie employs roughly 700 people in its cash equities business. Macquarie Bank expects to terminate 100 jobs in London and New York. Macquarie scaled back its trading, sales and research businesses in Europe in 2019.
Middle East
HSBC Bank Middle East Limited is a unit of HSBC Holdings Plc. HSBC is in the midst of a global cost-reduction program and plans to have job cuts in the Middle East, North Africa, and Turkey. In sum, 4% of HSBC's workforce is in the MENA region, according to the bank's 2018 annual report. Most of the job cuts are centered around global banking and markets and commercial banking units, according to various Middle East media outlets.
U.S.
Zions Bancorporation is a bank holding company headquartered in Salt Lake City, Utah. The bank will be laying off about 5% of its workforce.