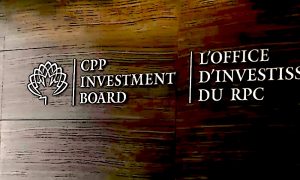 CPPIB Hires Former Citigroup SWF Executive for US Deal Flow Efforts
Posted on 10/31/2019
---
Canada Pension Plan Investment Board (CPPIB) hired a former Citigroup sovereign wealth group executive to assist in CPPIB's partnership and deal origination efforts in the United States. CPPIB hired Zubaid Ahmad to the newly created role of Senior Advisor, United States.
Zubaid Ahmad will be based in New York City and report to Alain Carrier, Senior Managing Director & Head of International, CPPIB. Zubaid Ahmad will be tasked to find and evaluate potential investment opportunities and partners that fit CPPIB's overall strategy, as well as enhancing CPPIB's position in the U.S. market. The competition for suitable private assets in the United States is challenging as more capital flows into private markets, creating more private equity managers.
Zubaid Ahmad served as Vice Chairman, Institutional Clients Group and Co-Head of Global Asset Managers group, at Citigroup. He has also held senior roles at J.P. Morgan and Credit Suisse, among other firms.