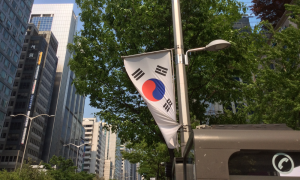 Eaton Vance Hires From Rival to Bolster Asian Coverage
Posted on 11/06/2019
---
Eaton Vance Management International (Asia) Pte. Ltd., a subsidiary of Boston-based Eaton Vance Corporation, has appointed a new business development director for Asia. Eaton Vance sees an opening in the Korean pension and insurance markets.
Based in Singapore, Ryan Changwon Kim will take responsibility for identifying and developing relationships with private banks, fund of funds, institutional investors and other investors in Asia, ex-Japan, primarily South Korea. According to a press release from the firm, in his newly created role, Kim will report to Robert White, President, Eaton Vance Asia. Kim possesses nearly two decades of experience in the financial industry. He was most recently an Executive Director at Robeco Institutional Asset Management in Hong Kong. Prior to that Kim was associated with Mercer, the Korean Investment Corporation (KIC), and Mirae Asset Daewoo Securities. He graduated from Seoul National University with a B.A. in Business Administration and is fluent in Korean and English.
"I am pleased to add Ryan to our growing Asia Pacific team. A region as diverse as Asia requires an agile approach, and we are confident at Ryan's ability to deliver advanced solutions to our Asian clients," said White.
Eaton Vance established its office in Singapore in 2012 to conduct fund management and pursue distribution opportunities in Asia.
As of September 30, 2019, Eaton Vance and its affiliates manage US$ 10.9 billion in Asia for Asian clients. This includes managed assets of US$ 2.1 billion of separate accounts managed by 49 percent-owned Hexavest, which are not included in Eaton Vance Corporation consolidated assets under management.