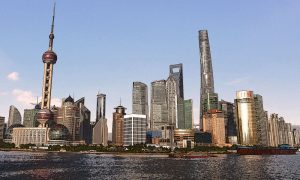 Fidelity and Vanguard Regroup for Another Campaign into Mainland China
Posted on 11/09/2019
---
Chinese regulators have promised the opening up of their domestic retail investment market to foreign firms. And while no exact date has been offered, restrictions on foreign ownership of securities, futures, and life insurance firms is expected to come into effect in 2020. The allure of managing a slice of the massive onshore assets in China has seen a pair of global fund managers ramp up their efforts in preparation. Comparable to the United States, equity exchange-traded funds (ETFs) remain the dominant form of index funds in China. However, Chinese mutual funds still dominant the domestic landscape in China.
Fidelity International has named Daisy Ho as president of its China operations. Ho, who is currently the managing director for Asia ex-Japan and Middle East, at Fidelity will move into her newly-created Shanghai based position on January 1, 2020. Fidelity was one of the earliest foreign investment firms to establish a bridgehead in the peoples republic when it set up a wholly foreign-owned enterprise (WFOE) in China. It was then the first global asset manager to list with the Asset Management Association of China (AMAC) as a private fund management company in January 2017, allowing it to create onshore investment products for local institutional and high-net-worth investors.
Fidelity say Ho's new role is crucial as the firm readies for its potential conversion to a public asset management company in China.
Meanwhile, Pennsylvania-based Vanguard Group has appointed Yan Pu as managing director, head of investment management group, China. In her new role, she will be responsible for building and leading Vanguard's China-based investment team in providing investment solutions for clients in China. Yan joined Vanguard in 2004. Prior to her new role, she was head of Portfolio Review, Asia, at Vanguard Investments Hong Kong, where she oversaw product management and development, as well as capital markets.
Vanguard has also appointed Axel Lomholt as managing director, head of Portfolio Review, Asia. Lomholt will be responsible for product strategy and development for the region. He will report to Charles Lin, CEO of Vanguard Asia.