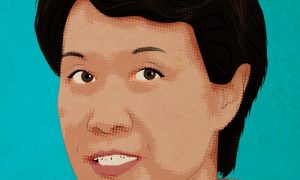 Temasek CEO Believes Costs and Risks Can be Reduced by Adopting Sustainable Green Practices
Posted on 11/13/2019
---
Speaking at the 11th Global Compact Network Singapore summit, Temasek Holdings Chief Executive and Executive Director Ho Ching said businesses can save costs and reduce risks when they are sustainable. Launched in 2000, the United Nations Global Compact is a non-binding United Nations pact to encourage businesses worldwide to adopt sustainable and socially responsible policies, and to report on their implementation.
The chief executive of the government of Singapore investment fund added that the investment company will start reporting its own energy and water consumption this financial year, while encouraging other businesses to embrace the same level of transparency. During her address she used the city-state as an example of what can be achieved when a balance is found between ecology and prosperity.
"From the start Singapore has shown that a clean and green environment is not a cost not even for a small emerging economy, a poor country. It was an investment, and continues to be an investment, in our economy and our people," said Ho Ching.
She highlighted that Temasek has increasingly been investing in solutions that embrace a cleaner, cooler, sustainable world. These investments included plant-based proteins, and better fertilizers. According to SWFI data, Temasek recently allocated capital to investments in fake meat company Impossible Foods Inc. and urban farming company Bowery Farming Inc. Ho also revealed that after a series of tough internal debates, the government of Singapore investment fund will go carbon neutral by next year.
"An investment company like Temasek consumes mostly water, paper, electricity, and air miles. We will be reporting these, starting with this financial year," added Ho.
Addressing how environmentally compliant the portfolio of companies Temasek is invested in Ho said the aspiration is to halve the greenhouse gas emissions of the entire portfolio by 2030. She also said they will sooner than later, study how the investment firm can shape a carbon neutral portfolio.