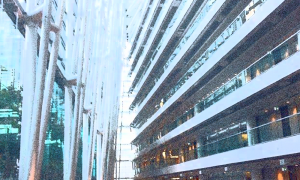 CDPQ CEO Michael Sabia to Leave in Early 2020
Posted on 11/13/2019
---
Michael Sabia, President and Chief Executive Officer of the Caisse de dépôt et placement du Québec (CDPQ), announced that after 11 years at the helm of the institution that manages the retirement savings of Quebecers, he will leave CDPQ at the beginning of February 2020. CDPQ's Board of Directors has started the selection process for the next President and Chief Executive Officer.
"Leading CDPQ for nearly 11 years has been the greatest privilege of my career. Throughout this period, my goal has been to realize the full potential of this unique institution to benefit the people of Québec. I know that I am leaving CDPQ and its people in a strong position to seize the many opportunities that lie ahead for them as I move on to my next challenge," said Sabia said in a press release.
Keywords: Caisse de depot et placement du Quebec.