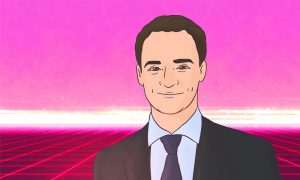 CERN Pension Fund Reappoints Buck as Actuary
Posted on 11/17/2019
---
The CERN Pension Fund, which is based in Geneva, reappointed New York-based Buck (also known as Buck Consultants) as the pension's actuary for an additional 4-year period. CERN Pension Fund provides pension and social security benefits for staff based at the European Organization for Nuclear Research (CERN). Buck will continue to provide its services to CERN from their offices in central London.
"The CERN Pension Fund is pleased to reappoint Buck as Actuary to the Fund for a further four year term. The clarity of advice and practical solutions to complex problems has helped deliver valuable insight regarding the financing of the Fund and also aid decision making to achieve better outcomes for all concerned, "commented Matthew Eyton-Jones, CEO CERN Pension Fund, in a press release.
In 2018, Conduent HR Services sold the Buck Consultants portion of its business to private equity firm H.I.G. Capital. Soon after, Buck Consultants was renamed to Buck.