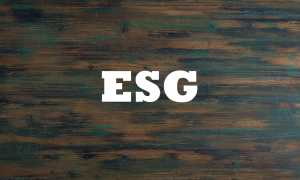 S&P Global Inks Deal to Buy ESG Ratings Business from RobecoSAM
Posted on 11/21/2019
---
S&P Global Inc. inked a deal to acquire the ESG Ratings Business from RobecoSAM, an affiliate of Robeco. This business includes the Corporate Sustainability Assessment (CSA), which is an annual evaluation of companies' sustainability practices. CSA assesses over 4,700 companies around the world based on ESG criteria that are both industry-specific and financially material. The deal is expected to close in the first quarter of 2020.
According to the press release, "The ESG Ratings Business is comprised of two units: one administering the SAM CSA for the purpose of issuing ESG Ratings and a second that provides in-depth reports to companies seeking to understand their performance relative to their peers."
Post-deal, Robeco and RobecoSAM will continue to have access to the CSA data for use in investment strategies and will provide advice on the CSA Methodology.
Founded in 1995, RobecoSAM is an investment specialist focused exclusively on sustainable investing.