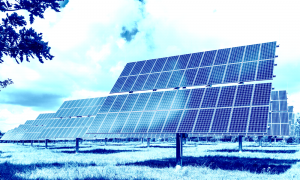 Canadian Solar Sees Promise in Japan
Posted on 12/03/2019
---
On December 2, 2019, Ontario-based Canadian Solar Inc. finalized the sale of its 10.8 mega watt operating solar power plant in Izu-shi, Shizuoka Prefecture to Canadian Solar Infrastructure Fund, Inc. (CSIF) for 4,569 million JPY (US$ 42.1 million).
Under a 20-year feed-in-tariff contract at the rate, the power is sold to Tokyo Electric Power Co., Inc. The solar plant started operations in December 2018 and is powered by 30,202 Canadian Solar KuMax modules.
The Canadian Solar Infrastructure Fund was launched on the Tokyo Stock Exchange as an infrastructure investment fund in October 2017 with initial capacity of 72.7 mega watts. Canadian Solar maintains approximately 14.7% ownership in CSIF. Canadian Solar Asset Management K.K., a wholly owned subsidiary of Canadian Solar, manages CSIF as its asset manager. Canadian Solar O&M Japan K.K., a wholly owned subsidiary of Canadian Solar, provides operation and maintenance services to CSIF.
In 2019, Canadian Solar secured a credit facility for its Canadian Solar Projects K.K. unit, which was extended until March 2022 and rose from 4 billion JPY to 5.35 billion JPY. Sumitomo Mitsui Financial and Leasing Company Limited is the lead Japanese lender behind the credit line.