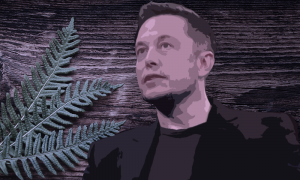 Tesla CEO Elon Musk Found Not Liable in "Pedo Guy" Defamation Trial
Posted on 12/06/2019
---
A jury in Los Angeles federal court found Tesla and SpaceX CEO Elon Musk had not defamed British caver Vernon Unsworth. The jury deliberated for less than three hours in the case. Vernon Unsworth filed a lawsuit against Elon Musk in September 2018, after Musk called him "sus" (suspicious) and a "pedo guy" on Twitter earlier that summer.
"My faith in humanity is restored," said Musk in L.A. court after the verdict was revealed.
During Musk's testimony, he apologized to Unsworth and revealed that he did not believe the cave explorer was a pedophile. Musk's defense team argued that the Tesla CEO was engaged in heated rhetoric versus making the comment as a statement of fact. There was also argument that "pedo guy" was slang for "creepy old guy".