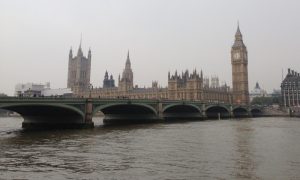 3i Infrastructure Sells Off Assets in UK Projects Portfolio
Posted on 12/08/2019
---
3i Infrastructure plc, a U.K. listed infrastructure fund, is part of the 3i Group. After a strategic review, 3i Infrastructure inked a deal to sell off its U.K. projects portfolio for £194 million. In addition, 3i Infrastructure disclosed plans to sell off its European projects portfolio.
The U.K. projects portfolio is comprised of ownership stakes in Ayrshire College, Elgin Infrastructure investment, Mersey Gateway Bridge, Octagon Hospital, the West of Duddon Sands offshore transmission owner project, as well as an interest in the fund managed by Dalmore Capital.
The buyers of the U.K. portfolio assets include funds managed by Dalmore Capital Limited, Semperian PPP Investment Partners Group Limited, and Innisfree.
Backstory
On August 21, 2015, 3i Infrastructure invested £23million investment for a 50% holding in the West of Duddon Sands Offshore Transmission Owner, from Denmark-based Dong Energy (now renamed Ørsted A/S) and Scottish Power Renewables. The remaining equity in the project was bought by Macquarie Capital.
On June 5, 2015, 3i Infrastructure committed £4.6 million in a primary Public Private Partnership (PPP) project to build a new campus for Ayrshire College in Kilmarnock, Scotland. The project was procured by Ayrshire College. In 2014, 3i Infrastructure made a £13.1 million investment for a 25% stake in the Mersey Gateway Bridge primary PPP project, alongside Spanish construction company Fomento de Construccion y Contratas. The Mersey Gateway Bridge is a toll bridge between Runcorn and Widnes in Cheshire which spans the River Mersey and the Manchester Ship Canal. In 2013, 3i Infrastructure made an investment in the Dutch National Military Museum.