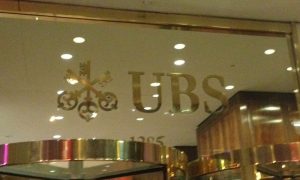 UBS Pins Wealth Management Hope in Singapore as it Expands its Philanthropic Channel
Posted on 12/09/2019
---
Swiss banking giant UBS Group AG opened its third Asian office of its UBS Optimus Foundation. The launch of the latest philanthropy channel takes the total number of outlets globally to seven with Asia now represented by Singapore, Beijing, and Hong Kong. UBS estimates that approximately 40% of its grant making is in the Asia-Pacific region. The new office will engage clients on activities related to health, education, and the protection of their children. It will also put forward sustainable and environmental causes. Established in December 1999 by UBS, the UBS Optimus Foundation is an independent grant-making foundation
With a massive generational shift in wealth unfolding across Asia, the new ultra-wealthy are increasingly seeking opportunities and guidance as they increase their asset allocation to investment opportunities in sectors such as healthcare, oncology, and affordable education. The Southeast Asian wealth hub has seen a steady stream of new single family offices and multi-family offices opening, formed by both Asian and non-Asian families.
"By establishing an office in Singapore, we hope to continue to inspire the next generation of philanthropic leaders in Asia," said August Hatecke, co-head at UBS Wealth Management Asia-Pacific and country head at UBS Singapore.
According to Hatecke 64% of family offices in the region are expected to increase sustainable investments in 2020.