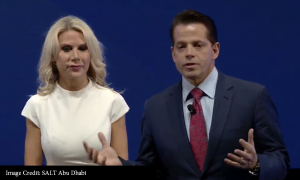 Scaramucci's SALT Conference Takes Root in Abu Dhabi
Posted on 12/10/2019
---
The well-known financial SALT conference hosted its first event in the Middle East, selecting Abu Dhabi. With the backdrop of the Emirates Palace, SALT partnered with Abu Dhabi Global Market (ADGM) to host the global conference. Anthony Scaramucci, the Founder of SALT, is the man behind putting on these global investment events. The SALT conference made its bones by bringing Wall Street, celebrities, and famous politicians to Las Vegas.
World-renowned institutional investor event MC Rachel Pether helped deliver welcome remarks on December 10th, with Scaramucci. Onstage, Pether interviewed Waleed Al Muhairi, Deputy Group Chief Executive Officer & Chief Executive Officer, Alternative Investments & Infrastructure, Mubadala Capital. Pether is a Senior Advisor at the Sovereign Wealth Fund Institute (SWFI).
Pether asked Waleed Al Muhairi about technology and how it impacts Mubadala's investment decisions. Al Muhairi responded, "Technology is infused in everything we do." Mubadala is an investor in SoftBank Group's massive Vision Fund. Al Muhairi went into entrepreneurism and talked about how they wanted to have a "sovereign wealth fund managing third party capital." This was the concept of Mubadala Capital, in which Mubadala is raising its third external fund in the area of private equity. Al Muhairi discussed that Mubadala has successfully raised third party capital, attracting 17 limited partners from institutions such as pension funds from Asia, Europe, and the United States, among other regions.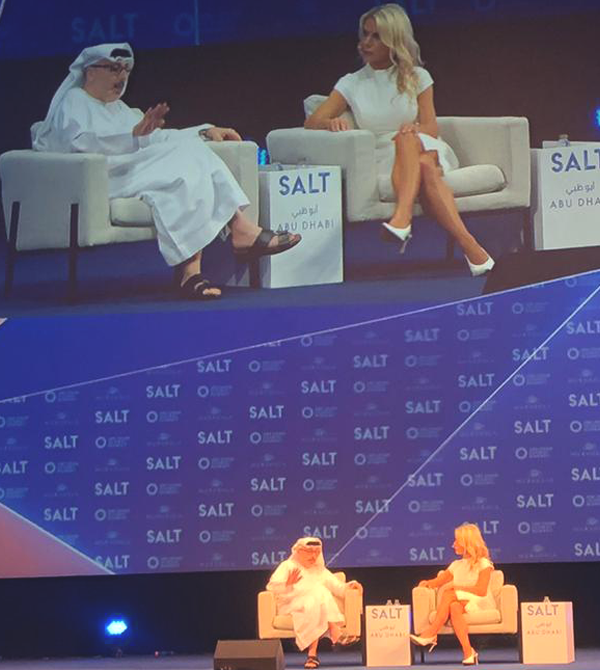 Pether then moderated a panel on "Steering Long-Term Sustainable Assets" with Ronald Wuijster, Chief Executive Officer of ; APG Asset Management and Jean-Paul Villain, Director, Strategy & Planning Department at Abu Dhabi Investment Authority (ADIA).
The panel called "Red Letter Decade: Investing in a Rising China" was moderated by Ben Simpfendorfer, Chief Executive Officer of Silk Road Associates. One of the panelists is Erhfei Liu, who runs Asia Investment Capital, which aims to create efficiencies in Chinese state-owned companies. Asia Investment Capital oversees US$ 2 billion in capital and has limited partner investors from the Asia Infrastructure Investment Bank (AIIB) and China's Ministry of Finance. Gang Chu, the Chief Operating Officer of China International Capital Corporation (CICC), talked about how China is switching to focus on quality of growth, which stems from consumers.