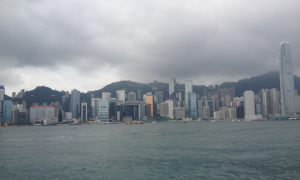 New York Life Investments Upgrades Status in Hong Kong
Posted on 12/10/2019
---
New York Life Investment Management, the global asset management business of New York Life, the largest mutual life insurance company in the United States, has beefed up its regulated activities in Hong Kong.
The Hong Kong unit received a type 1 (dealing in securities) license from the regulator in November 2019. The regulatory approval now permits New York Life Investment Management (NYLIM) to offer funds to professional investors. A spokeswoman at the firm's New York headquarters confirmed the move to SWFI.
According to the Hong Kong Securities and Futures Commission public register the firms senior management in the special administrative region are Robert Henri (Tino) Moorrees and Yoshiaki Asada. Prior to joining NYLIM, Moorrees was regional Asia head of sales and marketing at BNP Paribas Asset Management, also in Hong Kong. For NYLIM he is head of business development for Asia and is also a board member for the firm in Asia.
NYLIM offers traditional and alternative products and solutions to retail and institutional investors through its family of investment boutiques including Ausbil, Candriam Investors Group, Credit Value Partners, GoldPoint Partners, IndexIQ, MacKay Shields, Madison Capital Funding, and Private Advisors. As of December 31, 2018, New York Life had US$ 572 billion in total assets under management (AUM). The AUM includes assets of investment advisers affiliated with New York Life Insurance Company.
Keywords: New York Life Insurance Co.