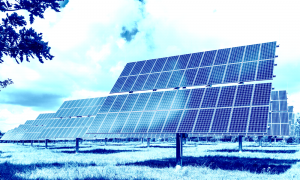 Canadian Pension-Backed Cubico Sells Minority Interest in UK Renewable Portfolio to UK Pension Group
Posted on 12/12/2019
---
London-based Cubico Sustainable Investments (Cubico), which is backed by PSP Investments and the Ontario Teachers' Pension Plan, sold a 49% minority equity stake in its U.K. operational wind and solar portfolio to GLIL Infrastructure LLP. GLIL Infrastructure is the £1.8 billion infrastructure fund backed by Northern LGPS and Local Pensions Partnership.
This U.K. operational wind and solar portfolio has been around for more than three years and is composed of over 250 mega watt of wind and solar power projects in 18 sites across the United Kingdom.
GLIL Infrastructure was initially established in April 2015 and relaunched in 2018 as an Alternative Investment Fund to invest in infrastructure projects and is supported by a number of UK Local Government Pension Funds, including Greater Manchester, Merseyside and West Yorkshire Pension Funds, which are known collectively as Northern LGPS, and Lancashire County Pension Fund and London Pensions Fund Authority, which form Local Pensions Partnership.
Advisors
The legal advisors for Cubico are Clifford Chance and Brodies. KPMG advised Cubico.
CMS was the legal advisor for GLIL. Ernst & Young (EY) advised GLIL.
Keywords: Ontario Teachers Pension Plan.