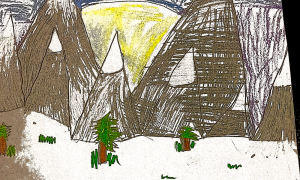 Ivanhoé Cambridge Joins Other Real Estate Entities on Issuing Green Bonds
Posted on 12/13/2019
---
Ivanhoé Cambridge is the real estate unit of Caisse de dépôt et placement du Québec (CDPQ). Ivanhoé Cambridge issued a C$ 300 million unsecured 5-year green bond. The bond will fund environmentally-sustainable initiatives and mature on December 12, 2024.
Ivanhoé Cambridge II is the issuer of the bond, which is the main holder of the entity's Canadian retail and office portfolio.
Welltower
On December 10, 2019, Toledo, Ohio-based Welltower Inc. priced its inaugural green bond offering of US$ 500 million of 2.700% notes due 2027. The notes were priced at 99.893% of the principal amount to yield 2.716% at maturity. The notes will mature on February 15, 2027. Welltower plans to use the proceeds to fund renewable energy, water conservation, energy efficiency, and green building projects. Welltower is a real estate investment trust (REIT), which owns interests in properties concentrated in the United States, Canada, and the United Kingdom, consisting of seniors housing, post-acute communities and outpatient medical properties.
Many European pensions are keen on backing Green bonds. For example, Amundi and the European Investment Bank (EIB) formed the Green Credit Continuum program in July 2019 to act as a catalyst for the green bond market by financing small-scale green projects for small and medium enterprises. The first fund of the Green Credit Continuum received €60 million from the EIB and planned €50 million investments from both the Caisse des Depots et Consignations (CDC) and Denmark-based Laerernes Pension.