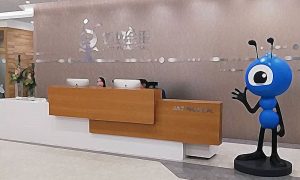 Battle for Chinese Retail Investors Ensues, as Vanguard Clips Pact with Ant Financial
Posted on 12/15/2019
---
The Vanguard Group, a U.S. mutual fund and index giant, is partnering with Ant Financial Services Group, which runs Alipay. The two parties are forming a partnership to bring Vanguard's investment advisory services to retail consumers in China. This joint venture received approval from the China Securities Regulatory Commission (CSRC). The JV plans to provide a level of customization for users based on their risk preferences, investment objectives, and time horizon via the Alipay app. The service will accept minimum investments of 800 RMB. Alipay claims over 1.2 billion global users and at the moment some users can buy into money market funds on Yu'e Bao, a spare-cash management platform embedded in the Alipay app. Ant Financial also offers a credit rating system.
Vanguard opened its Shanghai office in 2017 and is battling U.S. asset management companies like BlackRock and Fidelity Investments for market share in the Chinese retail investor sector. Vanguard's competitor BlackRock is working with Chinese Tencent Holdings Limited on a number of projects.
Charles Lin is the CEO of Vanguard Asia and heads the company's efforts in mainland China.
Established in October 2014, Ant Financial is an affiliate of Chinese e-commerce giant Alibaba Group Holding Ltd. Alipay was launched in 2004 and is the world's largest payment and lifestyle platform. Ant Financial acquired U.K. payments group WorldFirst in a deal that was reported to be around US$ 700 million.