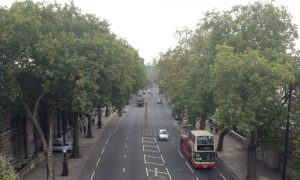 Sun Life Financial Buys Majority Stake in InfraRed Capital Partners Ltd.
Posted on 12/18/2019
---
Sun Life Financial in a bid to manage more infrastructure assets acquired an 80% stake in London-based InfraRed Capital Partners Ltd. for C$ 515 million. In addition, the current owners of InfraRed Capital will have a put option to sell their remaining interest to Sun Life four years after the closing, and Sun Life will have the option to call any remaining interest in the infrastructure manager five years from the deal close date. InfraRed managed US$ 16 billion as of September 30, 2019.
As part of the deal, Sun Life will co-invest US$ 350 million, including general account assets, in new strategies to be launched by InfraRed.
InfraRed Capital will continue to operate under its own name for the time being. InfraRed Capital will be part of SLC Management, the alternative asset management unit of Sun Life.
In May 2011, the management of HSBC Specialist Investments completed a management buyout from HSBC Holdings plc to become InfraRed Capital. The infrastructure investment team has its origins with Charterhouse Bank.