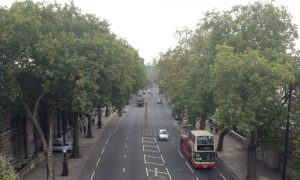 Phoenix Equity Partners Provides Capital Fuel for Redington
Posted on 12/21/2019
---
U.K. private equity firm Phoenix Equity Partners purchased a stake in Redington Limited, an institutional investment consultant business that was founded in 2006. Redington had been searching for a long-term capital partner. The deal creates a partial exit for two early employees, Dawid Konotey-Ahulu and Rob Gardner, as well as other employee shareholders of Redington. In 2018, Rob Gardner joined St James's Place as director of investment management.
The deal gives Redington an estimated value of £50 million, according to some U.K. news companies. Redington revenues last year were £22.5 million.
Redington will retain its independence and control over strategy. Redington competes in the U.K. pension consultant industry against Willis Towers Watson, Mercer, and Aon.