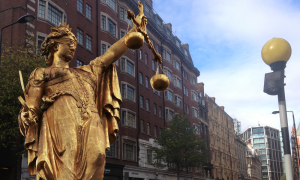 Berkshire Hathway was Swindled by the DC Solar Ponzi Scheme
Posted on 12/24/2019
---
The U.S. Securities and Exchange Commission (SEC) disclosed charges against the former CFO and certified public accountant Robert A. Karmann of two California-based companies involved in solar energy. The SEC alleges that Karmann was a key participant in a massive Ponzi scheme that raised approximately US$ 910 million from 17 investors between 2011 and 2018. Ponzi schemes are known for paying old investors back with new investor money – ultimately the schemes blows up and investors left with little. Benicia-based DC Solar was founded by Jeff Carpoff and his wife Paulette Carpoff. Warren Buffett's Berkshire Hathaway Inc. was an early investor these DC Solar tax equity funds committing around US$ 340 million between 2015 to 2018, according to an SEC filing. The insurance company, Progressive Corporation, had to engage in reverse tax benefits that totaled more than US$ 150 million that was mainly linked to DC Solar investments. Other banks looped up in these funds include Valley National Bancorp, United Financial Bancorp Inc., and East West Bancorp Inc. Paint maker Sherwin-Williams Company was also an investor in DC Solar funds. U.S. corporations were lured by the lucrative federal renewable energy tax credits. The SEC investigated DC Solar and its affiliates and found the company running a multi-year alternative energy tax credit Ponzi scheme.
These investors were enticed by DC Solar to invest in tax credit investment contracts and sale leaseback investments through promises of gains in the form of tax credits, guaranteed lease payments, and profits from the operation of mobile service solar generators. These generators were trailers they had solar panels on them. The SEC press release says, "In reality, the complaint alleges, thousands of the purportedly profitable generators were never even manufactured, let alone put into use, and the vast majority of revenue to investors came from Ponzi-like payments, where funds from new investors were used to pay off old investors, not from actual lease payments. The SEC's complaint alleges that, beginning in late 2014, Karmann advanced the scheme by transferring or coordinating the transfer of funds among the bank accounts of the two California-based companies to hide the lack of legitimate lease revenue."
The defendant, Robert A. Karmann, has agreed to settle the SEC's charges.
Robert Karmann is also getting in trouble by providing brokers, investors, and prospects with financial statements that he knew contained false information. In a parallel criminal case, on December 17, 2019, the U.S. Attorney's Office for the Eastern District of California announced criminal charges against Karmann.
The case is Securities and Exchange Commission v. Robert A. Karmann, No 2:19-cv-02531-MCE-CKD (E.D.Ca. filed December 17, 2019)