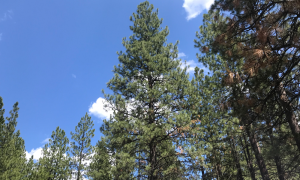 Molpus Woodlands Group Acquires Large Timberlands in SE USA
Posted on 12/30/2019
---
On December 17, 2019, The Molpus Woodlands Group, LLC, on behalf of a client, acquired approximately 14,280 acres in East Texas for a purchase price of US$ 18,421,200 from Cambium Corrigan Limited Partnership, an entity of Jersey-based Cambium Global Timberland Limited. The land is located in Polk County, Texas and consists of pine plantations.
Law firm Adams and Reese LLP advised Molpus Woodlands Group on the deal, while law firm Manning & Martin LLP advised the seller.
On November 20, 2019, Molpus Woodlands Group acquired approximately 18,433 acres of timberland in east central Alabama on behalf of a client. The timberlands are located within the Coastal Plain physiographic region.