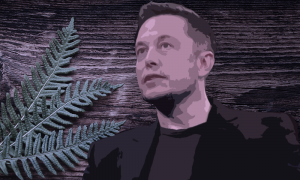 Institutional Investors Excited About Tesla Deliveries as the Automaker Defies Economic Gravity
Posted on 01/03/2020
---
Telsa surged to a high of US$ 435 a share and earned itself a market cap of US $78 billion before settling down slightly at the end of 2019. By comparison, old names like Ford Motor Company and General Motors are lagging. Ford has a market cap of US$ 37 billion, GM US$ 52 billion, BMW US$ 52 billion, and Daimler US$ 59 billion. However, the established names sell millions of cars a year, while Tesla only sold around 350,000 in 2018. In January 2020, Tesla disclosed is fourth quarter delivery and production numbers, which had a record number of deliveries at 112,000 cars.
Tesla stock has jumped by nearly 70% since October 2019. Some of Tesla's top institutional shareholders at September 30, 2019, include Baillie Gifford & Co., Capital World Investors (Capital Group), Saudi Arabia's Public Investment Fund (holding 8,277,080 in shares), Vanguard Group, Inc., and BlackRock Inc.
Many traders have gone short on Tesla, and covering their shorts accounts for some of the valuation boost. Revenue is expected to double by 2022, to about US$ 50 billion. Tesla is also a common topic of conversation in the media, financial and otherwise, thanks to the sleek design of the vehicles and its colorful CEO and Product Architect, Elon Musk. Musk spent New Year's Eve 2019 personally delivering Tesla vehicles to buyers in Fremont, California. Musk also has his hands full with SpaceX, a spacecraft company with the ultimate goal of allowing humans to live on other planets.
Engaging products like "Cybertruck," unveiled in Los Angeles in November 2019, are spurring consumer interest. The US$ 39,000 dollar truck "doesn't look like anything else," according to Musk. The vehicle is incredibly tough, and can withstand bullets and direct attacks with hammers, should they occur. The truck was inspired by the movie "Blade Runner." Although the glass broke during a demonstration, Musk was not worried, saying "room for improvement, we'll fix it in post." Rivals in the truck business Ford, Chevy, Dodge, Jeep and Toyota are known for their fiercely loyal customers. Tesla will have a challenge in bringing over some of the enthusiasm from the Big 3 and beyond.
Shortly after Musk revealed the cybertruck, two high-profile crashes cast shadows over the automaker's success. A deadly crash in late December 2019 involving a Tesla Model S is being investigated by the National Highway Traffic Safety Administration (NHTSA). A crash investigation team has been dispatched to study the accident in which two people died and another two were injured. The Tesla ran a red light, and concern is mounting that Tesla's Autopilot may have been activated.
Earlier in the same month, a Tesla Model 3 hit a patrol car while in Autopilot. Autopilot is not intended to be an automatic driving mechanism. Even Tesla's "Full Self-Driving Capability" cannot be wholly relied on according to the company: "Autopilot and Full Self-Driving Capability are intended for use with a fully attentive driver, who has their hands on the wheel and is prepared to take over at any moment. While these features are designed to become more capable over time, the currently enabled features do not make the vehicle autonomous."
Musk is also turning his attention to picking off talent from BMW, Volkswagen, and Audi. In November 2019 Musk told a crowded local venue where he was accepting a prize: "Some of the best cars in the world are obviously made in Germany." Tesla thinks Germany is "not that far behind" in electric vehicle technology. Tesla already has a footprint in Reno and Shanghai, in addition to the main plant in Fremont. Chancellor Angela Merkel's government has pledged rich incentives for electric vehicles, but labor and energy costs in the country are still high. Cash incentives could jump to €6,000 per vehicle, and be jointly covered by the auto industry and the government.