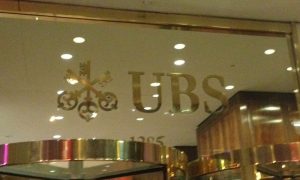 Chop, Chop at UBS Wealth
Posted on 01/07/2020
---
Swiss banking giant UBS Group AG plans to terminate 500 private banking jobs in a move to divide its wealth management businesses to boost profitability. UBS is dividing up its private banking operations in Europe, the Middle East and Africa (EMEA) into three parts: Europe (EU), Central and Eastern Europe (CEE) and the Middle East and Africa (MEA). Christine Novakovic, the current head of division for private banking for EMEA, will lock up the European business. Caroline Kuhnert will oversee the new CEE division, while Ali Janoudi will be given the reins of the MEA region.
By deconsolidating, UBS would be able to delete three levels of management and up to 500 jobs.
The changes are being pushed by Iqbal Khan, the former Credit Suisse executive, who wants to redesign UBS' wealth management apparatus.