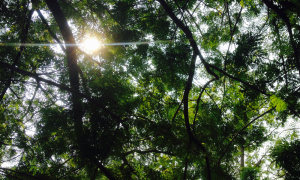 Indonesia Officials Meet with IDFC, Revelations of Sovereign Fund Plan
Posted on 01/10/2020
---
Indonesian President Joko Widodo received a delegation from the U.S. International Development Finance Corporation (IDFC). U.S. President Trump signed into law the creation of the U.S. International Development Finance Corporation, which consolidated the units of the Overseas Private Investment Corporation (OPIC) and Development Credit Authority (DCA) of the United States Agency for International Development (USAID).
For over a decade, Indonesia government officials have marketed infrastructure assets to lure foreign players into the rapidly-developing economy.
"The government needs investment to fund a number of infrastructure development programs such as toll roads, airports, ports, energy infrastructure and digital technology," Indonesian President Joko Widodo said at the Merdeka Palace, Presidential Palace Complex, Jakarta, on January 10, 2020.
The IDFC is looking at potential investments in infrastructure in Indonesia. Indonesia is looking to build a sovereign fund vehicle similar to India's National Infrastructure Investment Fund (NIIF) to lure large pools of government capital in lower-risk ventures.