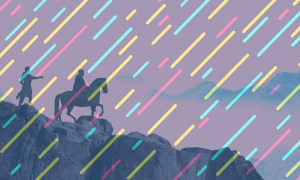 KKR Makes Big Play in U.S. Military Industrial Sector
Posted on 01/14/2020
---
On November 25, 2019, it was revealed that private equity firm KKR, through its KKR Americas XII Fund, acquired Fort Worth, Texas-based Novaria Group from Dallas-based Rosewood Private Investments and Tailwind Advisors. Novaria Group is a manufacturer of specialty aerospace hardware founded in 2011 by its CEO Bryan Perkins and Earl Larkin. Earl Larkin and Bryan Perkins both worked in sales at Parker Hannifin. KKR got financing for the deal from KKR Capital Markets and RBC Capital Markets LLC
KKR is betting big on the U.S. defense industry and aerospace engineered parts are part of that theme. U.S. President Trump has boosted military spending with the 2020 defense budget reaching US$ 738 billion, a 3% increase from the previous year.
Deal Advisors
KKR was advised in the transaction by Kirkland & Ellis LLP, Deloitte and AeroDynamic Advisory. Novaria Group was advised in the transaction by Lazard, Riveron, and Foley & Lardner LLP.
On October 15, 2014, Novaria Group bought substantially all the assets of Weatherford Aerospace Inc., a provider of aircraft wing skins, formed structures, and unique services related to the treatment and processing of aerospace products. Weatherford's customers include many major original equipment manufacturers (OEMs) and tier 1 and tier 2 supply chain partners such as: Gulfstream, Boeing, Bell Helicopter, Bombardier, Lockheed Martin, Spirit, and Triumph. In 2015, Novaria Group acquired John Hassall, a New York-based manufacturer of engine fasteners, bolts, blade locks, and other types of hardware. On December 12, 2019, Novaria Group bought Long-Lok, LLC, a manufacturer of self-locking and self-sealing fasteners, with locations in Cincinnati, Ohio and Carson, California. Other business units of Novaria include Space-Lok, Acra Aerospace, Weatherford Aerospace, V&M Aerospace, Ferco Tech, L&E Engineering, and ESNA.
Rosewood Private Investments is the private equity arm of The Rosewood Corporation, a family-backed yet institutional firm. Rosewood is wholly owned by the Caroline Hunt Trust Estate, which was established in 1935 by oil tycoon H.L. Hunt. Tailwind Advisors is an independent wealth management firm serving ultra-high net worth families.